Bio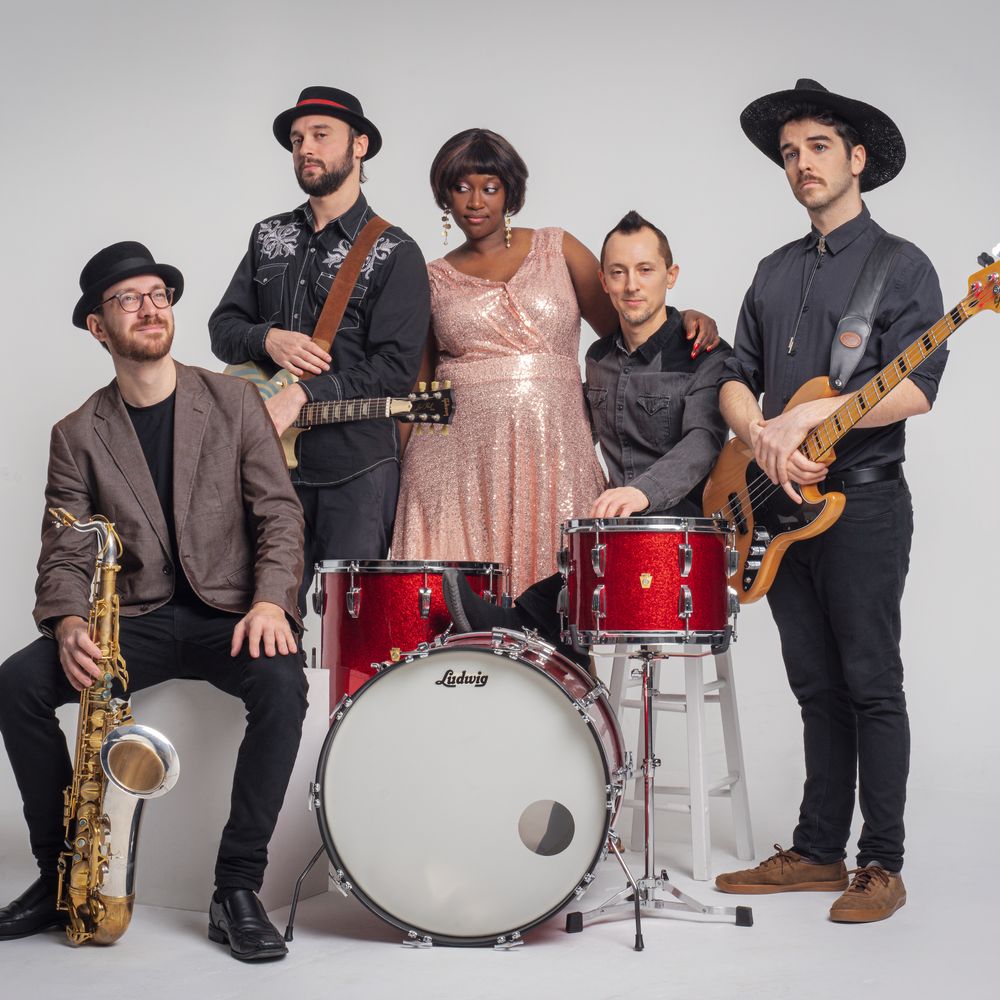 The Sugar Darlings are an up and coming band out of Montreal. Officially forming in 2020, the band brings a dynamic blend of Blues, Soul, Funk and Rock n' Roll.
The band is fronted by the charismatic Miche Love, who has been a staple in the Montreal blues scene for several years. Her powerful and sonorous voice balances the nostalgia of classic Soul and Gospel singers like Aretha Franklin and Etta James, with all the charms of contemporary pop, rock and funk music.
The group uniquely features a lead tandem of Paul Lucyk (The Franklin Electric, Midnight Miles) on guitar and Kaven Jalbert (Dawn Tyler Watson, Ben Racine band) on saxophone, nominated for Horn Player of the Year at the Maple Blues Awards 2019. The two color the arrangements with clever and animated lead lines and solos, that are sure to electrify any crowd.
The band also boasts one of the steadiest and grooviest rhythm sections that Montreal has to offer.
The combination of Neil Robinson (Clerel, Etienne Fletcher music) and Danick Tardif (Derek Falls trio) sets the real foundation for everything the Sugar Darlings are about.
The Sugar Darlings' collaborative approach to writing and musical arrangement affords a thoughtful and refreshing assortment of songs that keeps its audience engaged and tapped into a real musical journey and experience.
Their debut album Thirsty For Your Love is available since april 27th 2023.